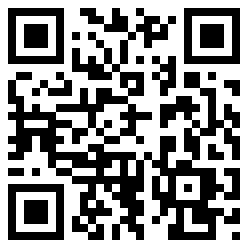 Perhaps you are like me and you have been seeing these funny looking barcodes everywhere and giving them a WTF? These barcodes are QR codes, which smart phones can scan with their built-in camera and it will take them to a website of your choice or even put your contact info into a phone automatically, depending on how you set up your QR code. These codes present many cool ways to promote your music:
Make one that you hang up at your merch booth where you link a place where fans can get more info on your group.
If you know HTML you can make a web landing page where you can trade fans their email address for free tracks.
You can put this on promotional posters and flyers so that fans can preview tracks from the groups playing a show.
To generate a free QR code like the one above go to this free site.